Where's The Drop? is an orchestral compilation album by deadmau5. It was released on March 30th, 2018 on mau5trap, through the online music streaming service Tidal. The album features orchestral covers of previous works by Zimmerman, with the exception of Monophobia and Caritas, which were both previously unreleased tracks.
On June 29th, 2018, the album was made available to stream on other services other than Tidal.
Tracklist
No.
Title
Length
1.
"Imaginary Friends"
1:43
2.
"Luxuria"
3:23
3.
"Coelacanth"
7:52
4.
"Acedia"
5:47
5.
"Avaritia"
2:58
6.
"Monophobia"
5:38
7.
"Gula"
2:16
8.
"Invidia"
3:19
9.
"Unjaded"
3:32
10.
"Ira"
5:29
11.
"F'n Pig"
8:32
12.
"HR 8938 Cephei"
5:52
13.
"Superbia"
4:23
14.
"Caritas"
1:38
15.
"Strobe"
5:11
Total length:
1:04:47
Trivia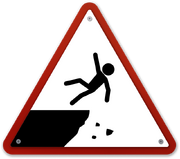 This is one of the few albums that lack a mau5head on the cover.
The title is a parody of how some people believe Zimmerman's music is bland, calling out that most of his music does not contain heavy drops.
References
Community content is available under
CC-BY-SA
unless otherwise noted.